Office Supplies: The Bare Necessities That Every Workplace Needs
By
Daniel Spielberger
·
February 24, 2019
When you think about it, most office jobs these days require just a laptop and working wifi. The developers come in and write code all day. The sales people come in and make video calls, the marketers come in and publish blog posts.
But just because your employees spend most of their time behind the screen, that doesn't mean that tangible office supplies should be ignored. Whether it's needing to jot something down during a meeting or storing snacks, workplaces still very much rely on tangible, practical items on a daily basis.
Check out this guide to the basic office supplies that your workplace should get.
Post-it Notes
There's a reason why Post-it notes have stood the test of time — they're highly convenient and come in handy in numerous situations. Pretty much every department can find some use to them.
They are fantastic for secretaries who need to mark and color-code specific documents, creatives who want to storyboard marketing campaigns, and office managers who need some good old fashion reminders.
Most importantly, Post-It Notes are colorful and make a drab office look fun with very little effort. In fact, one creative agency, The Shop SF, took it a step further and created superhero murals on their walls using just Post-It Notes!
White Boards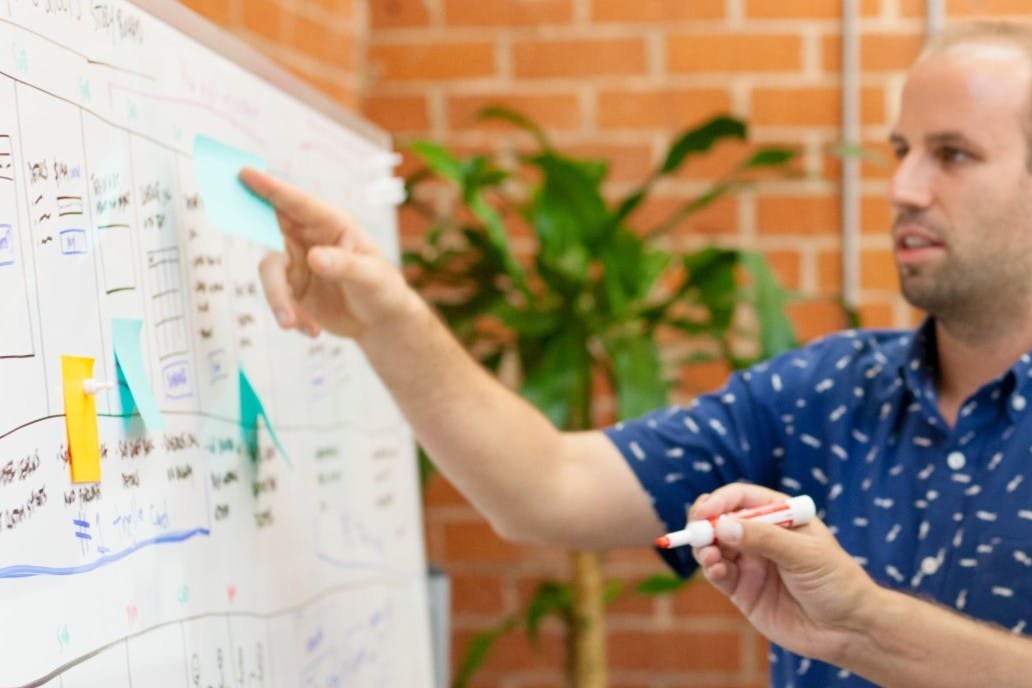 Nothing beats a good whiteboarding session when you're brainstorming marketing campaigns or working on new product flows.
Hang them up on your boardroom walls, or get the ones that can roll around from room to room. And don't forget to buy markers and erase to go along with them.
Like Post-It Notes, whiteboards are also great for making a boring wall look fun. Facebook, for example, let's employees draw and sketch on walls. If you're renting an office space, you can do something similar but with whiteboards.
Notebooks
Notebooks always come in handy, especially if you want to jot down quick notes in a meeting without getting distracted by digital devices, or capture a random idea you had during the day.
Many companies also have branded notebooks that are given to employees when they join or given away as swag during conferences.
Moleskine has the best designs and they allow you to order a batch with your company branding on it.
Pens and Pencils
Of course, with all those Post-It notes and notebooks, it's always good to have a few pens and pencils nearby.
Everyone's a little tired of your average plastic Bic pen. These Ballpoint beauties from Poppin will complement your pen cup very nicely and match the aesthetic of any office.
But don't just leave them lying around the office. With two compartments and a wide variety of color options, this holder will help you keep it organized.
Filing Cabinets and Folders
Even with all the digital advancements, certain things like taxes, contracts, and financial documents are still done with paper. You will need a place to store these documents.
Target offers the traditional, black cabinet that comes with with a key so it's extra secure. There are varying styles of filing cabinets — some are more modern, minimalist, and slick, while others are a bit more utilitarian.
Chances are, not every employee will need a filing cabinet of their own. Most of your colleagues will just want a few folders to store their notes and important paperwork. With Staples' Colored Top-Tab File Folders, you can get extra organized by putting everything into a color-coded system that works best for you.
Food Containers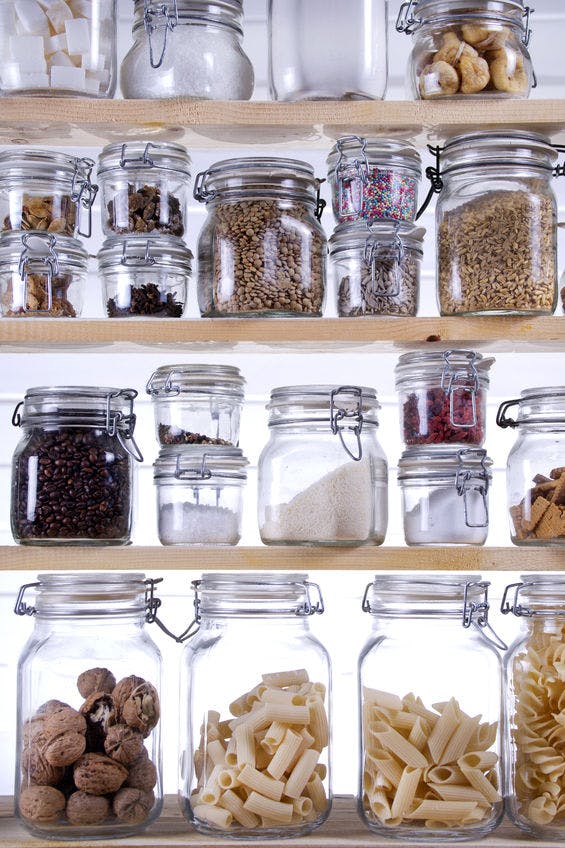 Everyone knows that a hungry employee, is an unproductive employee. But here's another truth: snacks can get very, very messy. If your food comes in boxes or bags, there's a high chance that it can get everywhere.
That's why food storage containers are so fantastic. Instead of having to spend hours cleaning out every nook and cranny of your pantry and kitchen, you could store your snacks in these containers and ensure that there's no more mess. Pick a few up from the Container Store.
The best part? You can buy snacks in bulk at Eden, store them in a container, and then increase their shelf life.
Coffee, Lots of Coffee
Let's be honest, if there's just one thing in this list that's non-negotiable, it's coffee.
In fact, it's not uncommon to find companies splurging on building out coffee bars inside their offices. Dropbox, for example, has one so luxurious, it beats most cafes.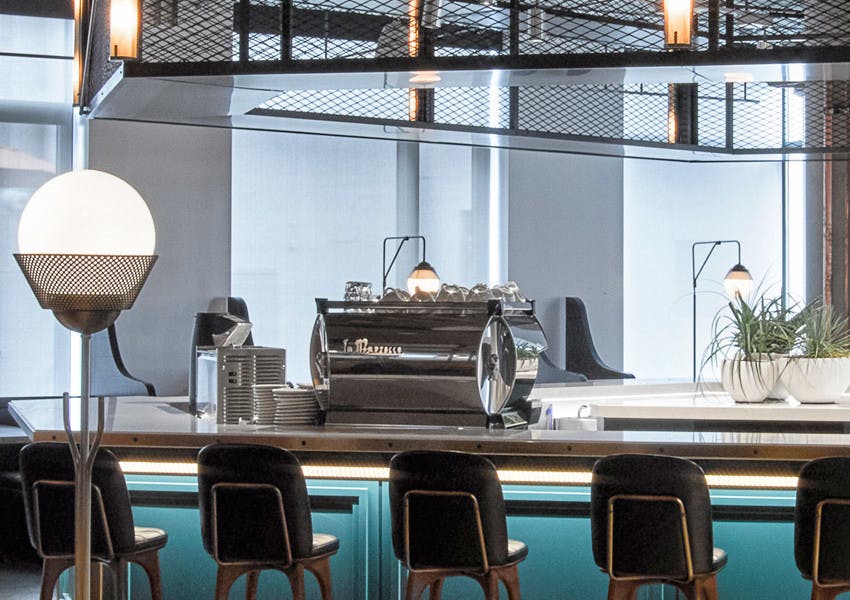 But don't worry. In most cases, a good coffee machine or three, and an endless supply of coffee beans will do the trick.
The Keurig is a pretty reliable one and great for making single-serve cups of coffee when you need it. Just make sure you have those K-cups at handy.
You can also go with a standard coffee maker that takes in roasted beans, like the ones from Cuisinart or Hamilton Beach. They'll brew an entire carafe for your team and keep it warm. That way you don't have to deal with the noise of the coffee machine for every single-serve.
And for an uninterrupted supply of coffee beans, Eden has you covered.
Stress Relievers
Did you know that 80% of workers feel stressed? On top of that, 40% of workers described their work as "extremely stressful." Though combatting stress requires a multi-faceted strategy, giving your employees something that can alleviate their anxiety could point them to the right direction.
Appster, an app development company, has an office dog named Howl, to help employees relieve stress. But if you're looking for something that requires low maintenance, try a stress reliever.
The MopTopper Stress Reliever is the ideal balance between quirky and pragmatic. It has a subtly goofy face, conjuring humor and joy. But it also is durable and strong, ensuring that it will survive numerous squeezes.
Book a Demo