Office Maintenance Roadmap - What to book and when?
By
Daniel Spielberger
·
April 5, 2019
Staying on top of your workplace's maintenance is an important part to being a successful, attentive office manager. It's critical that you have a maintenance roadmap that serves as an overarching plan for how to keep your office in top-notch shape. Check out this comprehensive roadmap for office maintenance.
Daily Maintenance
If you don't keep up with your maintenance on a daily basis, the state of your office will surely fall behind. You should book daily custodial services that come during times in which there won't be that many people in the office like the early morning or evening. With Eden, you can book daily cleaning with a great custodial team. Here's a checklist of the things your custodial team should take care of:
Empty the trash bins.
Clean the kitchen.
Wipe and mop the floors.
Make sure food is properly stored.
Get rid of spiders and other pests.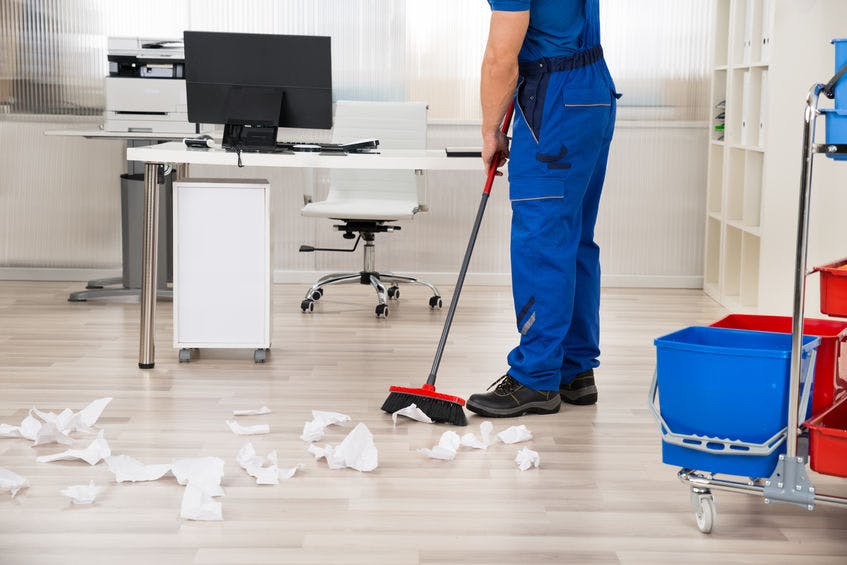 Weekly Maintenance
For weekly maintenance, you should utilize the same custodian team you use for daily cleaning but specify that there are things that are only needed once a week. Weekly maintenance is usually a bit more extensive and takes a longer time than daily cleaning. Hence, it's preferable that you book a maintenance team for the weekend to do these tasks:
Disinfect the bathroom.
Clean bathroom floors.
Clean glass windows with a squeegee.
Wipe down wooden surfaces.
Washing sofas and other pieces of furniture.
Though those tasks can be done by the same maintenance team you use during the week, there are a few things that may require a team of specialists:
Paint Jobs: Since paint takes a while to dry, it's recommended that you take care of it during the weekend. It's even preferable that you book a team of painters for a long weekend to minimize the chance of coworkers having to deal with the distracting scent of wet paint. Eden can connect you with awesome painters.
Exterminator: If you're calling up an exterminator, it's definitely an emergency like an infestation of bed-bugs or termites. However, try your best to have the exterminators come during the weekend so your office can be ready for the week.
Carpet Cleaning: Cleaning a carpet can be noisy and take a long time. To avoid distracting your team, book carpet cleaners for the weekends using Eden.
Security Systems: During the day, your coworkers don't want to deal with someone testing out a new security network. Like exterminators, paint jobs, and carpet cleaning, you should book these for the weekends. If you're planning on installing a new lock or key-card system, give your employees some notice and instruct them to wait for you to distribute the new keys/swipes before Monday morning.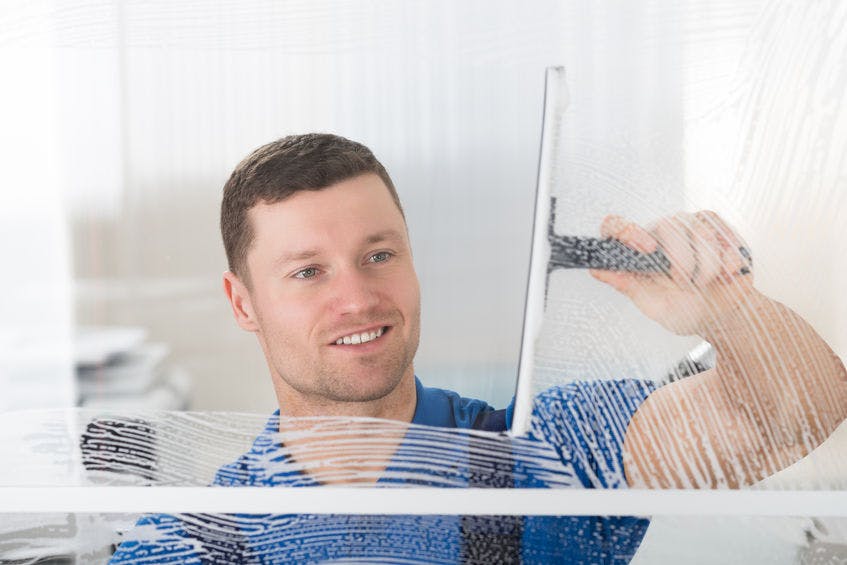 Monthly Maintenance
Monthly maintenance is required for things that should be handled with a particular amount of time and care. These should also be taken care of during the weekends. Book a custodial team to take care of these things on a monthly basis:
Vacuuming chairs.
Wipe down furniture.
Disinfect and clean computers.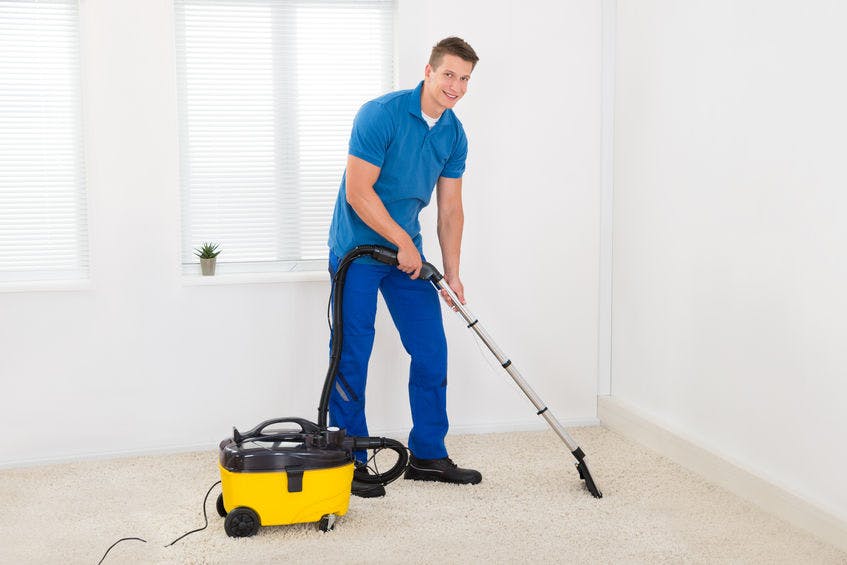 Quarterly and Semi-Annual Maintenance
In addition to daily, weekly, and monthly maintenance tasks, there are certain things you should be keeping up with on a quarterly and semi-annual basis. These things can be dependent on seasonal changes or are just recommended as preemptive measures. Check out this list of quarterly office maintenance:
Heating: Winter is Coming! Winter is Coming! Before it gets cold, make sure to check if your office's heating is working. The last thing you want is an office filled with freezing – and slightly angry — coworkers. Book a handyman to deal with your heating.  
Air Conditioning: Similarly to heating, you should test out your air conditioning before it gets hot and sweaty.
Bug Inspection: It's always best to catch a problem early before it becomes severe and uncontrollable. Set up a semi-annual inspection of your office for bed-bugs, termites, and other pests.
IT Check: Have an IT specialist come in on a quarterly or semi-annual basis to check if the Wi-Fi and other technology is working up to speed.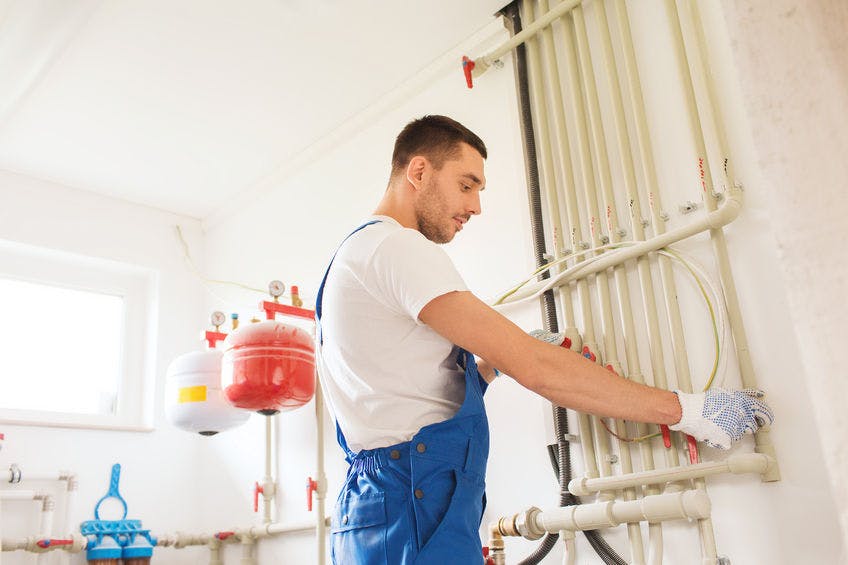 Holiday Season Maintenance
Some maintenance can take a while and may require your team to not show up to the office for an extended period of time. If your company takes a week or a few days off for the holiday season, it's recommended you book the maintenance during that period. Even if you don't take holiday season off as a company, this period of time is usually when most of your coworkers will be out of town so will be easier to adjust. Here are a few things that you should book during those days:
Changing wallpaper.
Extensive paint jobs.
Exterminations.
Replacing ventilation systems.
Fixing plumbing.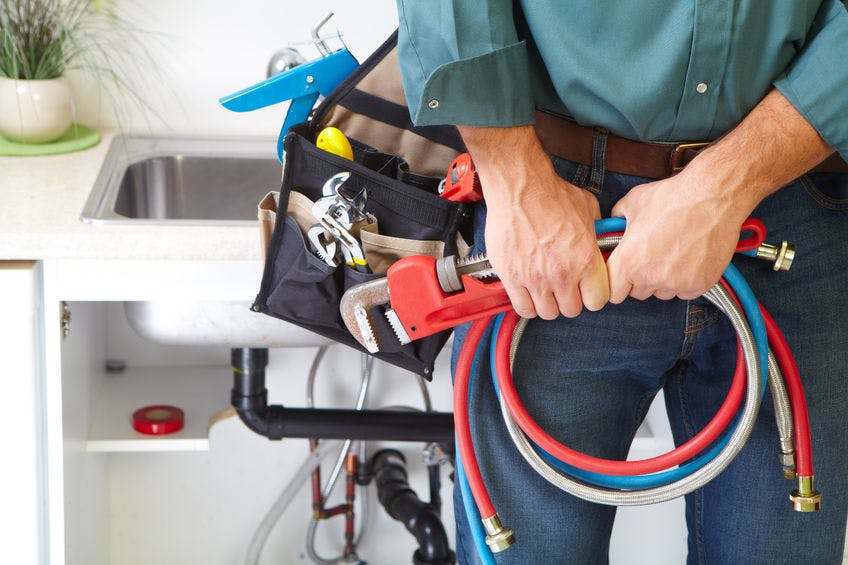 How To Deal With Abrupt Maintenance
No matter how much you stay on top of your workplace's maintenance, things are ultimately unpredictable. There could be a sudden infestation of bugs that no one expected. Or perhaps, there's a gas leak or serious plumbing issue that needs to urgently get resolved. You should prepare for having to undergo abrupt maintenance in your office.
Check out these tips to ensuring your team doesn't fall behind during this potentially tumultuous period:
Book A Temporary Office: If your maintenance is going to take a while, it could be worth looking into booking a temporary office. WeWork offers amazing spaces that are nestled in a community of other companies.
Work Remotely: Now with communication tools like Google Hangout, Facebook Workplace, and Slack, you can work wherever. Having your team work remotely is a pragmatic option for when you don't have an office.
Prepare For Your Office's Maintenance With Eden
With Eden, you can can book custodians, handymen, and IT specialists with one single platform. Take your workplace to the next level and try out Eden.
Book a Demo