Office Cleaning Checklist: What To Clean On A Daily, Weekly, And Monthly Basis
By
Daniel Spielberger
·
March 3, 2019
Nobody likes a dirty office. But chances are everyone at your workplace is a bit busy to do something about it: days are packed with meetings, deadlines, projects, and events.
However, it's important that you make the extra effort to make sure things are nice and tidy. If you have too much clutter, you and your colleagues can fall into a slump and become less productive.
And since your office serves as the face of the company, potential clients or new employees will be judging your workplace by its appearance. You would never show up to a job interview with a dirty t-shirt. So, why would you have a dirty office?
To make things easier for you, we have come up with daily, weekly, and monthly office cleaning checklists.
Daily Cleaning
Employee Desks: Employees should examine their desks to see if they have left anything and to make sure it's spotless.
Wipe Keyboards: This is absolutely crucial if multiple people use your computers. Use disinfectant wipes to clean keyboards and ensure that there are no bacteria.
Clean Up Common Areas: Employees leave clothes, trash, and all types of belongings in common areas all the time. Encourage colleagues to double-check.
Disinfect Kitchen: Wipe down the countertops, tables, and microwaves.  
Double Check Kitchen For Open Food: Imagine this nightmare scenario: Everyone stumbles into the office the next morning and is forced to reckon with the awful scent of rotten food. Make sure employees store their food in the fridge. And to avoid disaster, have some Tupperware ready for people.
Do The Dishes: Regardless of how often you remind people to do the dishes, there will always be a few plates and forks lying in the sink. Make sure those get put in the dishwasher before the day is over. We recommend Honest Dishwasher Packs.
Take Out Trash: Trash should be taken out on a daily basis. We recommend Glad's compostable bags.
Recycle: In addition to taking out the recycling, employees should scan around the office and collect any lose cans, bottles, or pieces of paper.
Bathroom: It's common knowledge that bathrooms can get pretty gross. There are numerous bacteria in public restrooms. One study even found that 77,000 types of bacteria can be found in a bathroom! You don't have to do a super thorough job — that can be done on a weekly basis. However, make sure to wipe down the mirrors, pick up trash, and wipe surfaces.
Stock Toilet Paper and Paper Towels: In addition to cleaning, you should restock toilet paper and paper towels.
Clear Cobwebs: Examine the office for cobwebs using a duster. We recommend a MicroFiber duster.
Schedule Night-time Cleaning With Eden: With Eden, you can schedule a nightly cleaning and restocking.
Products That Are Fantastic For Daily Cleaning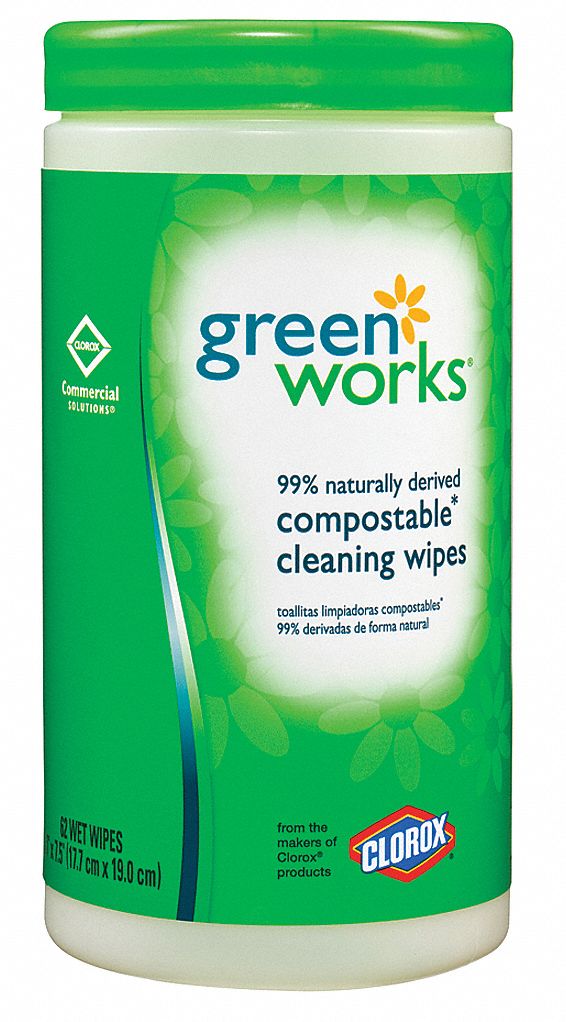 This eco-friendly product is amazing for wiping all kinds of surfaces. Not only do they disinfect, they also get rid of lingering smells.
The planet is in dire need of help and so every bit counts. Buying compostable products is a practical and easy way to be part of the solution.  
You never know when these will come in handy. We recommend the variety pack because it comes with a range of sizes. Do you just have a little bit of salsa or guacamole leftover? Throw it in the tiny Tupperware. Or was there a catered event and leftover paella or stew? Throw in the large.
These dishwasher packs are good for the planet and are highly effective.
Weekly Cleaning
Wipe Windows:  Throughout the week, your office windows accumulate dust and dirt. Wipe them down once a week using Biokleen Glass Cleaner Spray.
Clean Our The Fridge: As you near the end of the week, it's important to make sure all perishables are removed from the fridge. Ask employees to take home what belongs to them. You don't want them coming back on Monday to expired food.
Sweep, Vacuum, and Mop Floors: You should be cleaning up messes everyday to ensure that floors don't get dirty. But you should still sweep, vacuum, and mop all floors on a weekly basis. We recommend the Shark Rocket DeluxePro Upright Vacuum Cleaner and the Eco-Me Floor Cleaner.
Wash The Bottom of Trash Cans: Often, mold can develop at the bottom of a trash can. To stop this, grab a hose and some soap and then give them a good ol' wash once a week.
Bathrooms: While a basic wipedown can be done on a daily basis, a full clean of the bathrooms should be done every week. Eden has professional cleaners to make those bathrooms shiny white come Monday morning.
Products That Are Fantastic For Weekly Cleaning
When it comes to being both eco-friendly and impactful, you can't go wrong with this glass cleaner. It has vinegar and other plant-based ingredients.
This vacuum cleaner is designed to clean unreachable areas. On top of that, this ecologically conscious company gives their customers the option of purchasing recycled products.
Monthly Cleaning
Products That Are Fantastic For Monthly Cleaning
This vacuum is great for a variety of furniture and spaces.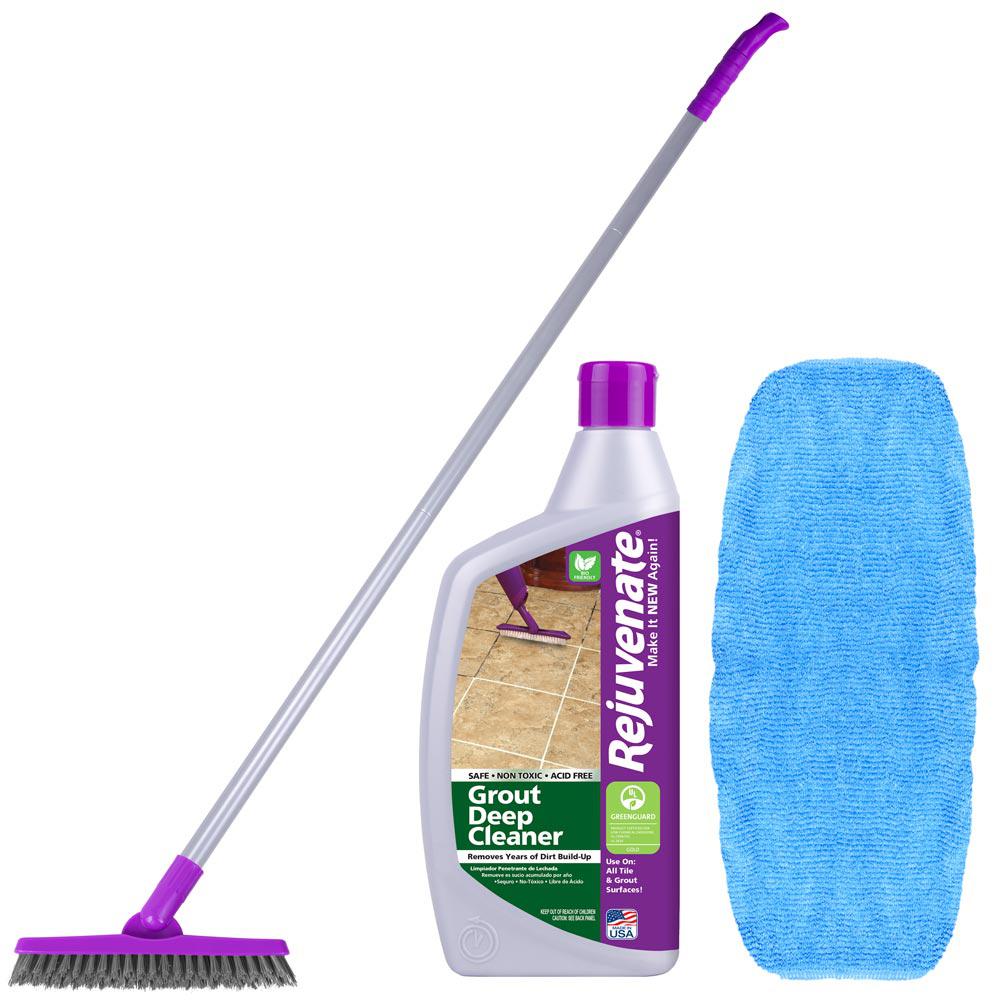 This eco-friendly product does a spectacular job at scrubbing all kinds of dirt and grout off tiles.
Cleaning Inspiration: NewtonX
Elaina Ransford, the Content Strategist at New York City startup NewtonX, says that cleaning is an essential part of her company's workplace culture.
She told Eden, "Keeping a clean office is essential to employee happiness. In order to promote this value company-wide, we have monthly office cleanup sessions where employees wipe down their desks, organize their papers. desk items, and throw out any accumulated trash."
Although they do have "daily janitorial services," they make sure to have "deeper cleaning sessions to promote employee happiness and health."
How Eden's Workplace Management Platform Can Help You 
Our Office Management Platform is an all-in-one solution for Office Managers and Facilities Managers across the United States. We provide the best cleaning service providers, competitive bids, and the fastest turnaround times in the industry. 
Services Marketplace:
Using our services marketplace, you can receive multiple bids on any service that you may need to run your office - hiring office cleaners, IT support, handyman services, plumbers, movers, and more. Our marketplace only lists vendors that are recommended by other office managers in your city, and we complete multiple reference checks to make sure they are great.
Vendor Communication:
Using Eden's dashboard, you can chat directly with all of your vendors. This direct line of communication built into the dashboard ensures fast response times from vendors and a direct line of communication with your Account Manager too. All Eden vendors are trained to use our software, so you can rest assured that their skills are further enhanced by our technology, resulting in optimal performance
Task Management:
Office Managers and workplace teams can now streamline the collection and organization of employee requests. Your team members can submit tickets however is best for your office –– via Slack, website, email, or even our iPad app. No more getting tapped on the shoulder for requests. You can even see analytics around what types of requests are trending in your office, as well as your own request completion turnaround time.
Are you looking to hire a reliable cleaning company for your office? Learn more about our Workplace Management Platform here and request a free quote for your office.
Book a Demo