How To Give Your Office The Spring Cleaning It Deserves
By
Curtis Honeycutt
·
March 15, 2019
Spring is just around the corner! The sun came out here in SF and everyone set aside their Patagonia jackets as they relaxed in the parks.
It's a season of renewal, which means you have a great excuse to do a deep clean of your office--from each team member's personal space to shared areas like conference rooms and kitchens. This is a great time to get the whole team involved in order to save time and increase a sense of ownership.
In addition, Spring is a great time to hit the reset button on your work mental state. Finally, we'll tackle some office improvements that will make your whole team feel rejuvenated.
Spring Cleaning
Do a supply audit.
Send out an email to everyone to do an office supply audit. I guarantee there are some office supply hoarders in your organization. Ask people to only keep at their desk what they need to get the job done. Jerry in customer service doesn't need 17 Sharpees at his desk.
You may even want to KonMari some of the supplies you find!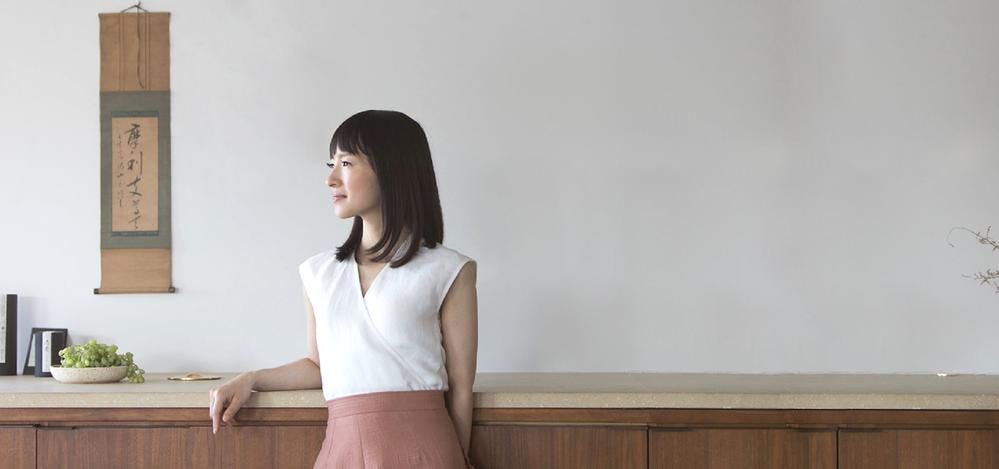 Manage your stacks.
At a glance, it seems like you and your coworkers are having a contest to see who can make the highest stack of papers before they blow over. Take ten minutes to look through your stack. Half of it can probably be recycled. The other half is probably your mountain of receipts for the reimbursement you need to file..get it done!
Bring around the cleaning cart.
Remember our great idea for the "keepin' it clean" cart? This would be a perfect opportunity for everyone to take responsibility for their own areas.
Bust out the elbow grease.
It's time to dust surfaces, wipe down monitors and mice (the computer kind), vacuum floors and rugs, and simply throw away things that have made your office look and smell like a 16-year old boy's bedroom.
With everyone chipping in, you can probably knock this out in 30 minutes or less. You'll feel a great sense of accomplishment once everything is shiny and has that clean, Pine-Sol aroma.
Too much to clean? With Eden, you can find professional cleaning services to do it for you!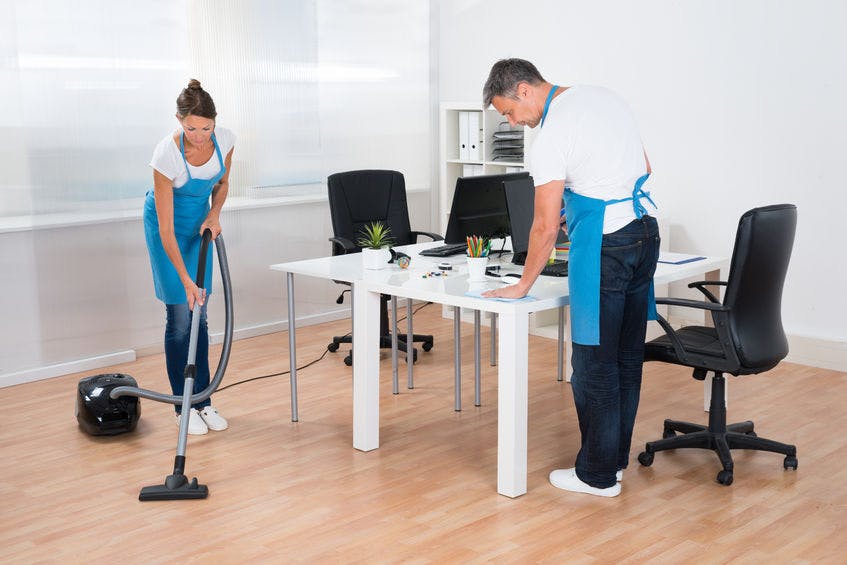 Do a digital deep clean.
Not only does your desktop look crazy with all those icons, but your email inbox is out of control. Get rid of stuff you don't need. Create some folders and organize your files. Once you do, you'll feel like a responsible adult.
Tackle the fridge.
Everyone's guilty of leaving salad dressing in the shared office refrigerator from time to time. Every few weeks, someone should have free rein to dispose of anything that is beginning to resemble a science experiment.
Manage Your Mind
Go for a walk.
We all feel like zombies after staring at computer screens for hours at a time. Give your brain a break by going for a walk. Especially during springtime, the weather can be gorgeous. After you've done a big chunk of work or during your lunch break, take a stroll outside.
Make mindfulness a priority.
Some offices now have dedicated areas for wellness. This can include physical or mental wellness. Your teammates should have a space where they can quietly meditate or journal for short periods. If you make it a habit, pausing to practice mindfulness will make you and your coworkers' mental states much healthier.
Reset your brain with these activities.
Encourage your team to take breaks to practice watercolor, sudoku or crossword puzzles. These activities act as "palate cleansers" for your brain and help you shift gears from one big project to the next.
Bring in a masseuse.
Whether we've been shoveling snow or just cooped up indoors over the winter, our bones and muscles have gotten all creaky. It's time to call in a masseuse. Schedule someone to come in to mash out some of those aches so you can loosen up!
Revamp Your Space
A fresh coat for Spring.
We're not talking about a winter coat...we're talking about a coat of paint! A fresh coat of paint can add pep to everyone's step, especially if you <<link to moody hues>> use a little paint color theory to refresh your walls.
Swap out your seating.
Especially if you rent your office furniture, springtime is a great time to go for a new look. Consider something bright to offset your neutral walls. Or, if your walls are colorful, opt for a neutral sofa in your reception area.
Add some plants.
Inject your office with life by getting some plants. There are plants that are not only hard to kill, but also remove harmful toxins from the air.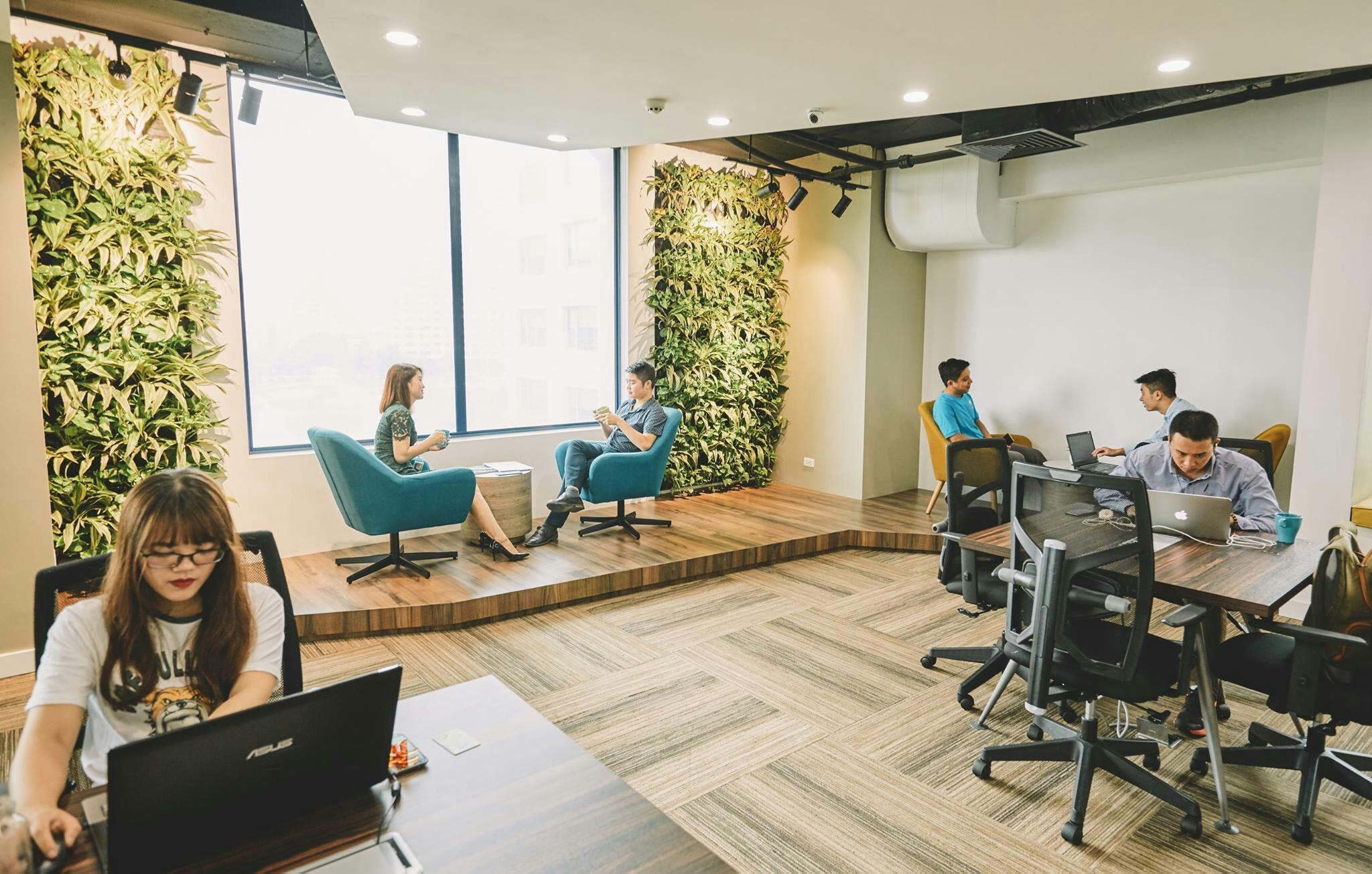 Add some color with decor.
Are your walls boring? Do your couches need some personality? Make a big splash with color by buying items like throw pillows, wall art and mirrors. This will go a long way to liven up your space.
If you work 40 hours per week, you're spending 23.8% of your time at the office (more if you put in overtime). Think about that for a second. Don't you want your office to be a clean, attractive place that promotes positive mental health? With everyone's buy-in, you and your office mates can give your office a rejuvenating makeover. You'll want to move in!
Book a Demo