How To Bring Meditation Into Your Workplace
By
Ashley Ross
·
March 20, 2019
The science on meditation is clear: It's good for you. And offices are picking up on the trend, with companies like Google, Nike and HBO providing meditation areas for employees. Even the United States Marines are using meditation to lower stress.
But how do you turn an office — a place for hustling and efficiency and going going going — into one of relaxation and calm?
Johanna Lanus Bloom, the COO for MNDFL, a meditation studio in New York, provides MNDFL @Work, a program where MNDFL brings its studio experience into the workplace.  
"We work with more than 150 companies in the New York, New Jersey, Connecticut areas," Bloom says. "We try to understand what a company looks like and what their goals are in order to customize a program for individual offices."
Oftentimes, companies ask Bloom for stress resilience (no surprise there) but sometimes they're looking for ways mindfulness and meditation can help employees tap into creativity or focus or improve interpersonal communication skills.
Bloom suggests creating a regular practice for a short amount of time in a familiar space, like conference rooms, using desk chairs or conference table chairs instead of trendy Instagram-worthy meditation cushions.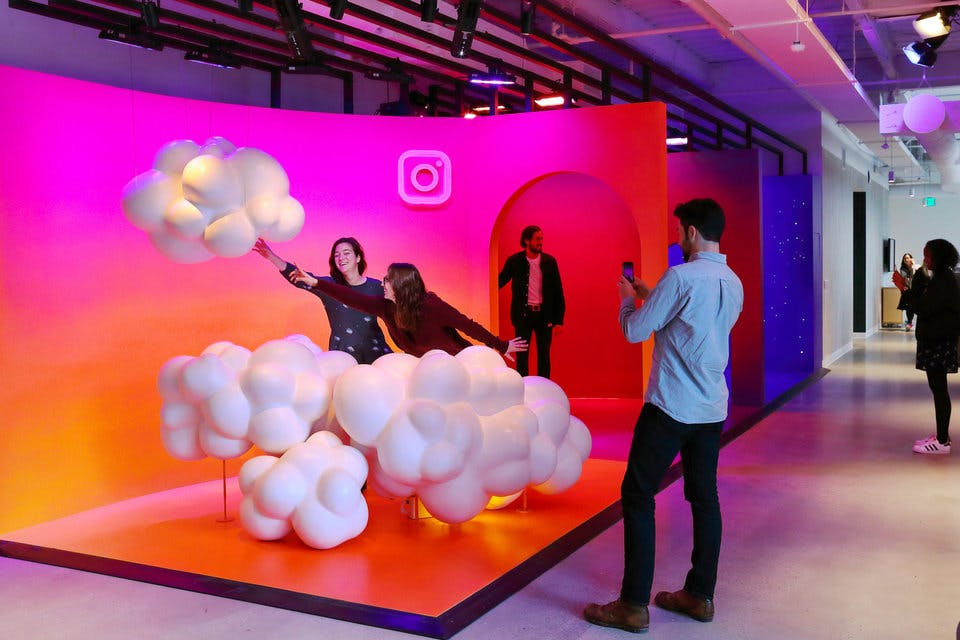 "We try to make the experience as accessible as possible by fitting it into the existing infrastructure," she says. "We usually suggest 30-minute practices because if you start eating into an employee's full hour, it's an intimidating length of time."
It's also helpful to have chairs instead of cushions so that employees wearing skirts, dresses or tighter clothing can simply sit in an office chair instead of having to fully adjust to sitting on a cushion or worse, not even meditating at all.
There are some companies that build out more significant wellness-specific spaces. PWC has serenity rooms for meditation and naps, Etsy provides a breathing room, and Ketel One Botanicals' WeWork space has a relaxation area. But the space without the activation or advocacy to actually meditation or practice mindfulness from senior leadership is less helpful, Bloom says.
Mallory Roberts, office manager at Shippo, says her company has a wellness room that has to be reserved on an occupancy iPad as needed. "This helps keep it from being used as a regular conference room," she says. The room is kept low key without AV but with a few chairs, floor poufs, a bookshelf, and a color changing essential oils misting humidifier to help create a zen hideaway for the team.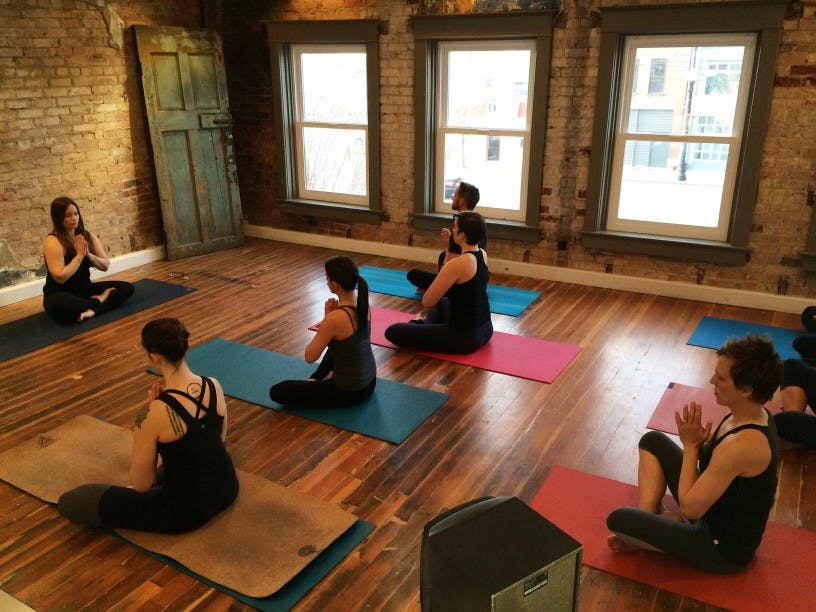 Some companies can also just offer video or audio meditation programs for employees. Bloom says that Stella McCartney does a MNDFL Video membership for employees.
And the Headspace app is used by companies like LinkedIn, Spotify and Delta for employees. A Headspace case study with Google and Roche, which provided more than 200 employees with an eight-week meditation program, found employees who completed the program had a 31 percent decrease in symptoms of anxiety and a 46 percent decrease in depression symptoms, plus an increase in positivity and well-being.
Bloom says that while anything can help, we still have a long way to go as a culture before mindfulness and meditation are truly a part of the office environment. But she's hopeful.  
"Doing something is better than doing nothing," she says.
Book a Demo