Here's the SIT-uation: Top 5 Chairs for Your Office
By
Kiley Salmons
·
July 26, 2018
Every office needs good chairs! From your desk to common areas, spaces look best when styled with the perfect seating option. We have compiled a list to cover every room in your office:
Desk Chair (Wayfair $96)
No need for anything too fancy — this mesh chair is ideal for any work desk. It features built-in lumbar support, adjustable height levels, rolls perfectly to where you need it to go, and comes in a variety of colors.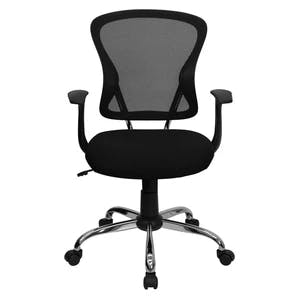 Womb Chair (Instyle Modern $499)
This mid-century modern chair provides a more relaxed sitting posture. It is designed to accommodate whatever your heart desires — you can lounge, slouch, or throw your leg over the side. This would be perfect for wellness rooms at your office.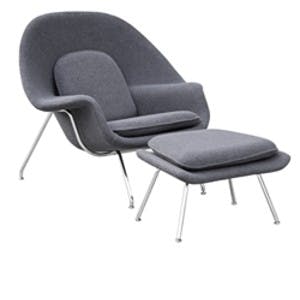 Lounge Chair (Poppin $1,500)
Do you have a large open space and aren't sure what to do with it? These privacy lounge chairs are perfect! This chair allows your employees to work in a large space while blocking distractions and preventing interruptions. Your employees might even get away with a little afternoon cat nap!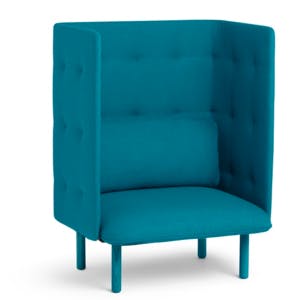 Perfect Patio Chair (Houzz $282)
If you can't spend all day, every day lounging at the pool, this chair for your patio at work is the next best thing. Sip a cocktail and swing during staff happy hour or spend your lunch break reading a book. You can put it anywhere and it's even water resistant. This is a patio must-have!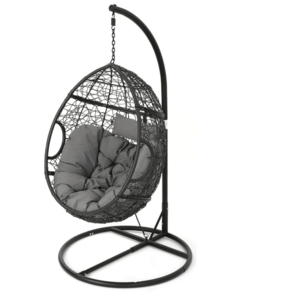 Yoga Ball (Amazon $68)
Improve your overall health by switching to a yoga ball desk chair. This alternative to a desk chair helps boost energy levels and increases productivity. In a study done at State University of New York Buffalo, researchers found that people who sat on stability balls burned 4.1 times more calories per hour than those who sat in an office chair. So, basically you're killing two birds with one stone during your workday.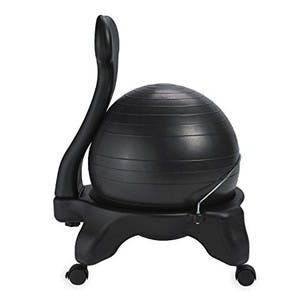 Book a Demo